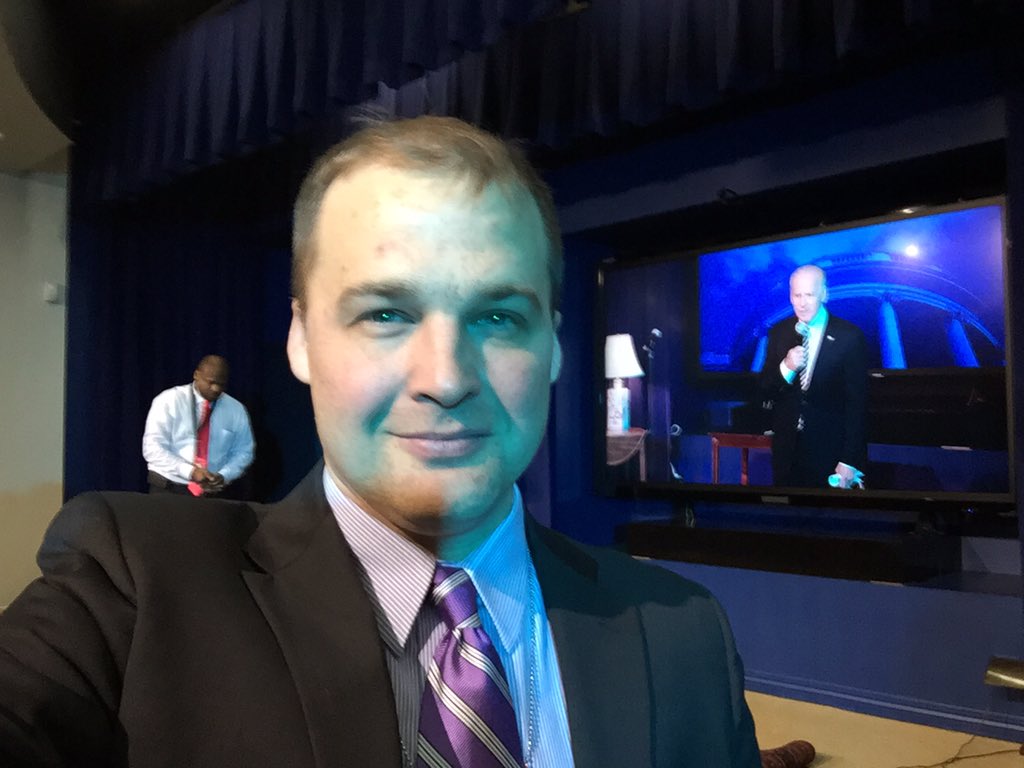 Last week,
Valley View Middle School
Government Teacher,
Erik Anderson
found out that he had been selected to "live tweet"
President Obama's State of the Union Address,
from the White House. For the last 5 years, Erik has used
Twitter
to connect his students with other educators, and to connect with fellow teachers around the world. Over the weekend, he was interviewed on local radio and television stations, and on Tuesday morning, boarded a plane to fly to Washington for the event.
I loved in the audio of his
WCCO Radio interview
that he talked about his use of social media in the classroom, and how his use of Twitter has made him a "connected educator," and the benefit it has been to his students.
During the State of the Union, students watched the speech and "live tweeted," their thoughts, using the
#SOTU
and
#vvmsgov
hashtags. It was fun to see teachers participate as well, as it gave students the opportunity for an authentic experience, and helped them develop a positive digital footprint. Students conducted themselves respectfully during the session, regardless of whether they agreed with what was being said, and were thoughtful and engaged. As noted at the end of the Storify below, in the 2 hours students were participating, there were over 780 posts using the #vvmsgov hashtag! I've archived a few of them below. Kudos to Erik and his colleague
Jason Dockter
for putting together this experience for their students.